Culture
Liveset's culture is its team. We're scrappy, focused on making great art, we eat, sleep, and dream music and digital design, and we're building a fan base one at a time. We're trying to create something beautiful. Every single day.
We're music fans and tech junkies.
We let talented people do their jobs. We admit our mistakes. We embrance change.
Maybe most importantly, we believe in the music.
The Team
Ross Hinkle
Founder and Chief Fan
An EMT turned private equity investor turned reformed private equity investor, Ross Hinkle awoke one day wondering why baseball fans can watch everything online, but music fans couldn't. Then he set out to fix it. He quit his job at a New York private equity firm and moved to New Orleans to found Liveset, the first venue that brings the concert to you.
Rachel Puckett
Artist Wrangler
Wrangling artists so you can watch concerts in your underwear, Rachel brings her experience from Basin Street Records to bear at Liveset. Having had the wisdom to relocate to New Orleans from her native Indiana, she represents Liveset's morning person contingent. She also co-founded the New Orleans Indie Rock Collective, and had a cameo in Treme.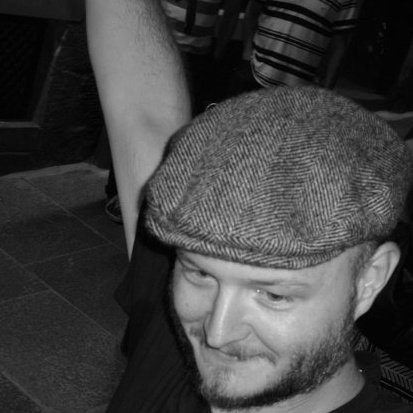 Ben Lavender
Chief Nerd
With more than 15 years of programming behind him, Ben decided it was time to start programming something cool, and and that means Chief Nerd at Liveset. In his spare time, he's an organizer of New Orleans tech events, entrepeneur, and eats too much. He previously co-founded a startup selling a graph database, Dydra, and has helped architect solutions for Rock-am-Ring and has worked with startups in New York and elsewhere.
Hank
Focus Strategist
Every company needs a visionary to keep everyone's eye on the ball, and that's where Hank comes in for Liveset. Whether we need to focus more on user experience, staying scrappy on costs, or wrangling a deal, Hank is there to remind us that the ball is behind the chair again. Hank brings years of experience in nap strategy to the table, and is a startup ninja rock star guru at being a very good boy, yes he is, so good!
Work With Us
Want to work with us? Got a show idea to pitch? Whatever? Give us a shout.